MISSION: Using Theater Arts and Comedy to teach valuable life skills through hilariously fun shows, workshops, residencies and professional development for staff at schools, camps and community centers in New York City and Nationwide.
"Humor and creativity work in similar ways," says humor guru William Fry, M.D., of Stanford University. "by creating relationships between two disconnected items, you engage the whole brain."
Improv 4 Teens is an Educational Outreach Division of EIGHT IS NEVER ENOUGH Improv Comedy based out of Times Square New York City. Along with Improv 4 Kids The program hosts shows & workshops at our Times Square Theatre and travels nationwide using Improv Comedy to deliver laughs and powerful educational workshops teaching Creativity (Creative Writing & Critical Thinking), Community (Team, Respect, Listening, Focus) and Leadership (Public Speaking, Self Confidence, Self Respect, Eye Contact). Our Shows & Workshop tie-in to Cultural Arts (Music, Theater), Language Arts (Story Telling, Creative Writing, Public Speaking), and Character Building (Guidance, Anti-Bully/Community Building, Self Confidence).
SHOWS
The cast of EIGHT IS NEVER ENOUGH delivers hilarious interactive musical comedy based on audience suggestions and participation. Many students are invited on stage to directly help shape scenes while the entire audience is called upon to provide ideas for scenes and songs. The quick-witted cast works together to deliver high impact fast paced comedy that is age-appropriate.
We have public shows every Saturday 3 & 8pm at the Broadway Comedy Club all year long. These shows are 70 minutes of interactive comedy scenes involving audience volunteers.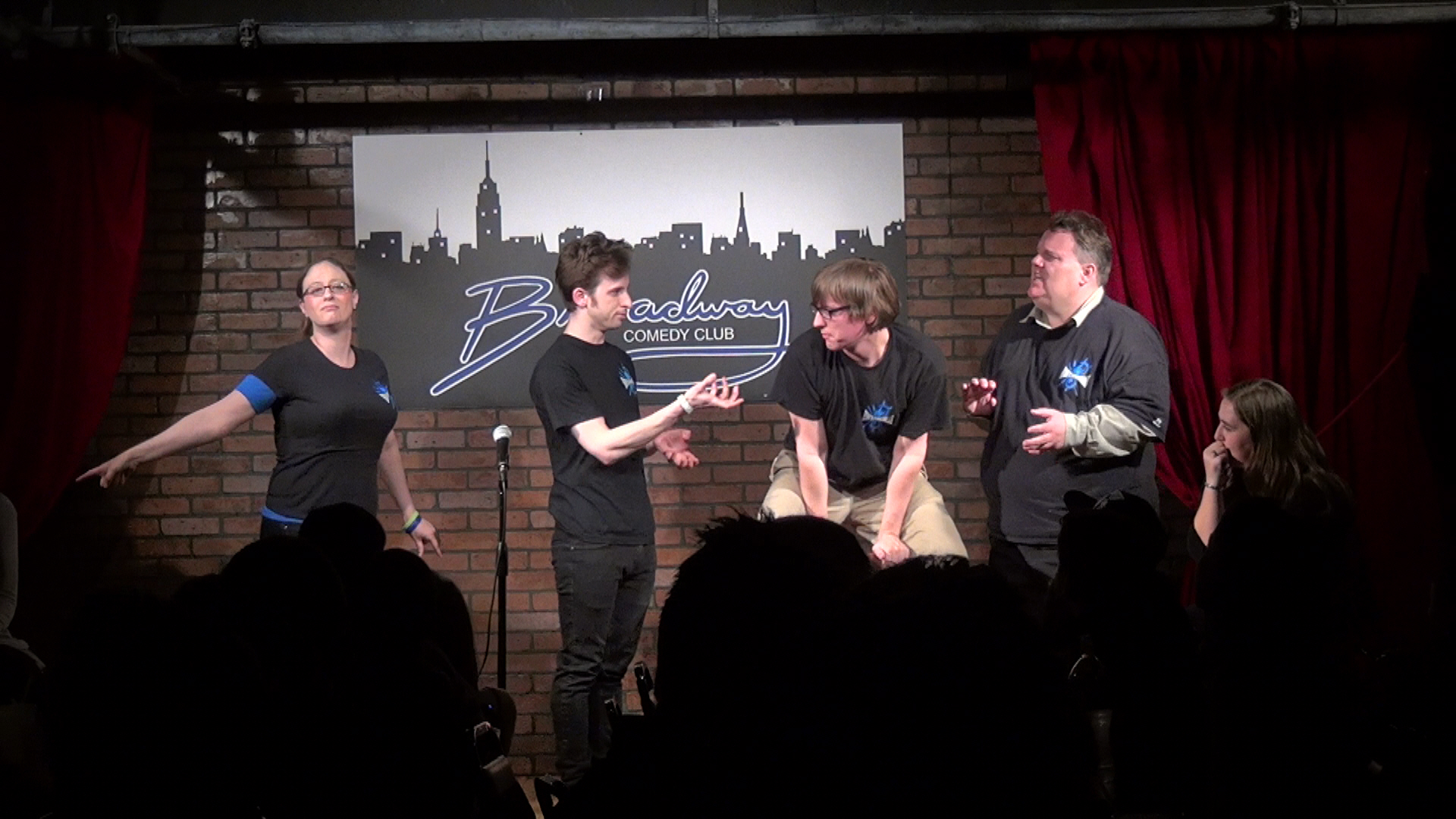 3pm Show All ages friendly (Equivalent to Rated PG Movie)
8pm Show Teens and older (Equivalent to Rated PG-13 Movie)
GROUP SALES / PRIVATE SHOWS for STUDENT GROUPS
We add shows daily for field trips, after school and evening as well as all weekend long.
CLICK HERE for 2016-2017 Price List
Email today for more information on booking your group!